Our home base is expanding!
Thank you for your interest in the North Raleigh Campus! These are exciting times that we are living in. First off, we want to say thank you to everyone who was able to make it to one of the interest meetings. We know not everyone was able to be there so here is the information we shared last Sunday. Here are some answers to a few basic questions.
Prayerfully YOU, a FRIEND, or a NEIGHBOR.
As we prepare to launch this North Raleigh Campus, we ask that you seek the Lord in choosing if you should go. Secondly, if you know someone who has gifts or abilities that wants more opportunity to serve, pray about how you would encourage them to join the conversation. Lastly, pray that the Lord would open doors as we reach out to the surrounding communities and invite them into the Cross Assembly Family.
We are launching a Satellite Campus.
Simply put, we are a replication of the Yonkers Road Campus.
We will offer a similar experience to what we have at the Broadcast Campus. From the parking lot to where you sit in the sanctuary we will be replicating what we do at Yonkers Rd. Campus. We will have live worship, we will stream in Pastor Chad's messages, we will have children's and youth ministries, as well as midweek services. Because of the location that we are launching the campus, we will have more opportunities to develop community in the body while serving the surrounding community.
The image above shows all the positions we have to fill in order to make this campus a reality. We would love for you to play a role in owning one of those positions. If you are interested in being a part of what God is launching us into,
click here
.
Soon! God has truly humbled the leadership team in showing us that He truly is in control. We have been so blessed by the massive resurgence of newcomers who are calling Cross Assembly their home church. With this in mind, we will be starting off this campus in the spring of 2021 with two services: 10am & 11:30am. This is a key component that will allow room for growth both at the North Raleigh Campus and Yonkers Rd. Campus.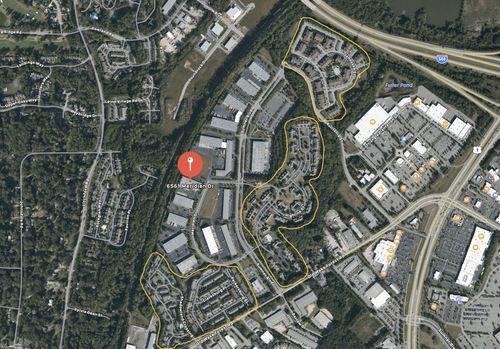 There are three main reasons:
Our Vision Statement
Local Missions
To Make Room
To quickly elaborate on those first, we are a mission-sending base called to build up and send out Spirit-filled agents of local and global transformation. You in whatever timespan you have spent at Cross Assembly have been built up and are feeling a drawing to be sent out as one who will build others up so that they can be sent out to do the same. Secondly, with the new location of this campus, we will have the opportunity to focus on more local missions in the surrounding communities (see picture above). Lastly, we have been blessed with incredible growth in this season and are looking to move 300-400 people from Yonkers Rd. Campus to the North Raleigh Campus to accommodate everyone who is looking to call Cross Assembly their church home.
Thank you for your interest in joining us on this journey as we launch the North Raleigh Campus. If you have experience in launching campuses or have any input we would love to hear from you. Email the Campus Launch Team,
Pastor Danny
,
Pastor Ross
,
David Lara
.
Feel free to share this information with friends or family who may be interested in attending or serving at the North Raleigh Campus. When you share this information with those you know use either of these two links to let us know you are interested:
mycross.info/nrc
or
cross.family
.