We are a cross-centered, Assemblies of God church that amplifies the importance of holy living, Christian service, and personal salvation. We uphold the necessity of biblical teaching and understanding and emphasize the application of those teachings in our daily lives. We are a missions-minded congregation that pours our giving and gifts into service of both local and global communities. Our mission statement says it all, "We are a missions-sending base. We are called to build up and send out Spirit-filled agents of local and global transformation."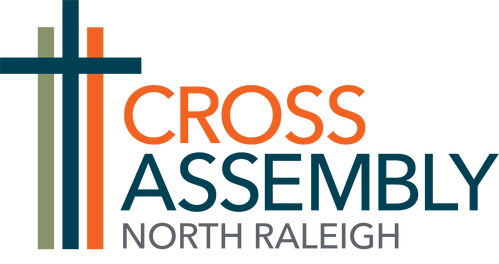 Our home base is expanding!
The mandate to build up and send out Spirit-filled agents of local and global transformation is in the DNA of who we are. God has been so faithful to us and is continuing to grow our vision for this year! God is calling us to expand into our local communities. We are excited to announce that we are launching a new extension campus, Cross Assembly North Raleigh! This campus will serve as an extension of our base, expanding our role in the building up of others. It will feature live worship, Cross Kidz and y o u t h programs, and a satellite streaming of Sunday's message.
We want this extension campus to feel like home! We need your help to bring the heart of Cross Assembly to the North Raleigh area. We need Spirit-filled agents willing to step into this journey with us, to help us broaden the reach of God's message in a new place. There will be a number of serve opportunities to get plugged into and we want you to be a part of it! Are you willing?
Our North Raleigh campus is one of the many projects that your faithful giving to the Forward Fund supports. If you would like to support this campus or any of our other mission/outreach projects,
click here
.
We are broadcasting our Sunday morning service from 11-12pm on WRAL TV. From your living room, you can join us as we worship the Lord and dive into the Word. What an amazing opportunity to reach people for Jesus. Be sure to share with your family and friends so they can tune in and get connected.