"Helping to bring hope and change
to the lives of children and teens across
our local community and around the world."
Children are one of the most vulnerable populations here in the US and around the world. Pure religion defined by the Bible includes caring for orphans. While many are not technically orphans, they are in desperate need of good homes and communities. Cross Assembly Community Outreach encourages and supports 4 ways to reach out to these children: Foster Parenting/Adoption, Royal Family Kids Camp, and TeenWorks.
Foster and Adoptive Parenting
The goals of Cross Assembly's adoption and foster care ministry are:
Raise awareness of the need for foster and adoptive parents in our local area and around the world.
Help families on the journey to becoming foster or adoptive parents.
Support families who already foster or adopt with resources, training, community, and mentoring.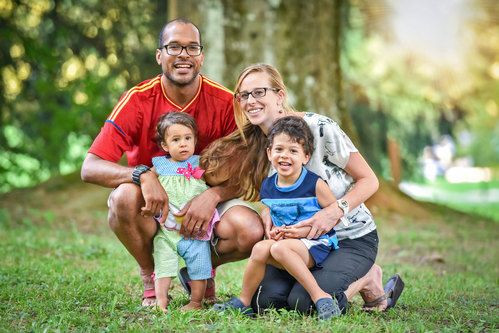 Foster Care and Adoption information:
Do you have questions about foster care or adoption? Want to know about the
next steps? An information event is scheduled for January 9th after church.
Are you already a foster or adoptive parent? We want to support you!
Royal Family KIDS Camp (RFKC)
is a week-long camp providing a life changing experience and positive memories for 40+ Wake County foster children aged seven to eleven years. In 2021, we are hoping that Wake County Human Services will be permitting us to hold RFKC this summer and are planning to hold not one, but two Camps ministering to at least 80 foster children. The camps will be held in July and August in a beautiful wooded NC facility which has air conditioned cabins, a small lake, swimming pool and gym.
This year we will need around 120 plus men and women volunteers to put these amazing camps together. We need counselors who spend the week mentoring two special kids, and staff who support all the activities at camp for the kids and counselors. Plus, we'll need prayer partners who pray for the kids and volunteers.
TeenWorks
is an all day Saturday event, held 9 to 10 times per year, and provides 40+ teenage RFKC graduates with the building blocks to develop a hope for their future and help put them on a path towards success for the rest of their lives (Jeremiah 29:11). Our goal is to provide teens with activities that teach them various valuable life skills.
We teach the teens about life after high school (careers, colleges, technical schools), provide community service opportunities, and want to help the teens realize that everything they do now is helping to prepare them for their future. We have guest speakers, tour local colleges and universities, and teach ways to give back to our community.
Volunteers are needed to serve on Saturdays, approximately once every five weeks during the school year.